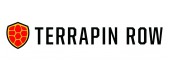 Resident Reviews
|Recommended: YesGreat — It's a great place to live.
|Recommended: YesNice Property, clean and modern. — It's a nice place, so close to campus and has a lot of options around, whether that be food or other.
|Recommended: YesTerrapin Row apartments — Clean, quite, comfortable and convenient
|Recommended: NoDrop Off — parking was def an issue but away from that everything was great.
|Recommended: NoThis place sucks — The customer service is horrible
|Recommended: YesNice place to live in this crazy time — Convenient to school. Nice amenities. Apartment has ample room.
|Recommended: YesVery nice, clean. — Living here is fun and enjoyable.
|Recommended: YesTerrapin Row Review — Terrapin Row is a very nice and clean environment that allows its residence to have both space and quiet while having useful amenities for its customers.
|Recommended: YesVery fun — that it is very nice and very fun
|Recommended: YesI love living here — I love how close you are to everything here especially as a student because it makes it easier.
|Recommended: YesIt convenient to UMD - RHS School of Business and my classes — Good off campus alternative.
|Recommended: YesI love Terrapin Row. — I would say it is one of the best places to live in College Park close to campus, 5 minute walk to Route 1, has great amenities.
|Recommended: YesThis is a really very awesome amazing very cool nice place — id say this is a very good place to live becasue iot is very good looking
|Recommended: YesAmazing property, mediocre service — Upon arrival, I had found out that the provided TV and the kitchen lights which are the only lights on the first floor of the 2 person townhouse were broken. My roommate and I have submitted several work orders and complaints and we are now entering into week 3 and we still don't have lights or a TV. Other than the service, the property and the amenities are fabulous. Above and beyond my expectations in terms of comfort.